The History of St. Keverne
by
The Rev. Canon Diggens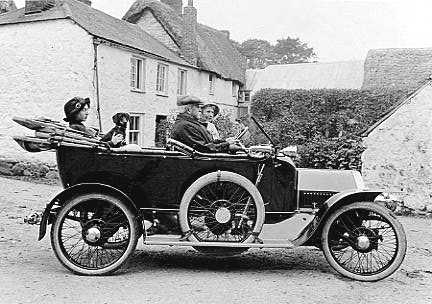 The above photograph (circa 1912) shows Canon W.A. Diggens BA Vicar
1896 - 1913
with Mrs. Diggens and Miss Diggens (sister)
Editors Note

Canon Diggens was the Vicar of St. Keverne between 1896 and 1913 and during this time compiled extensive notes on the history, origins and folk ways of the parish.

His papers extend to some 200 pages and the subjects range from the occurrence of asbestos, with fanciful speculation on its use in antiquity, to listings from the Court Rolls of the 14th and 15th centuries.

Some of his papers he extends in essay form and we have included a section of these.

If you wish to consult the full text we intend to deposit a copy with the Cornish Studies Library in Redruth.

They form a unique insight into the paternal attitude of a country parson as well as a record of a world that disappeared with the First World War.